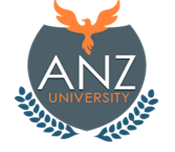 Our Client Charter
Australia New Zealand Institute
ANZI
---
Vision
The ANZI is a work-based learning organization leveraging on the global electronic networks to deliver education and skills development that will improve individual economic well-being and the progress of societies across the world. It dedicates its activities to the reduction of global poverty through education and skills development in the best and most efficient ways possible.
In line with that Vision we undertake to –
Always practice our Vision
Strive to constantly improve our procedures, processes and activities to better serve our stakeholders
Remove or reduce any hindrance to higher education
Encourage and facilitate learning and promote skills acquisition
Acknowledge and serve our stakeholders without prejudice or discrimination
Practice good governance and transparency with accountability and responsibility
Promote and create recognition of ANZI and its core activities that would bring pride and satisfaction to its stakeholders.