Empowering learning via online education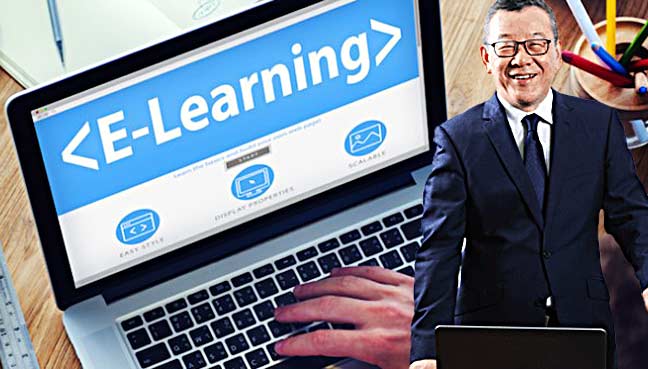 By Tay Kay Luan
There has been so much hype about the impact of FINTECH on financial services that most industry experts agree it is hard to ignore the likely business disruptions stemming from it. Concerned over the possible loss of business opportunities, leading banks have started to take appropriate action.

Online learning is not a new concept. It was introduced way back in the seventies in the United States. In fact in 1976, the University of Phoenix offered online courses that gave working adults the flexibility to pursue higher education. Around the same time, Open University was established, replacing distance learning with interactive experiences through the Internet.

A recent report in the Financial Times said that a higher proportion of the populations in emerging nations were making use of technology for up-skilling or training purposes. In China alone there has been a proliferation of fast growing digital education companies providing online tuition.

Recent surveys predict that half of all higher education students will have experienced online learning by 2018. Demand for online learning will continue to grow on the basis of greater acceptance of its flexibility and cost efficiency.

E-learning in Malaysia started in the early seventies when web-based technologies were widely used in both teaching and learning in all universities. Evidently the surge in the use of ICT to enable leaning has also led to the establishment of Massive Open Online Courses (MOOCs) that are changing the way higher education is being practised. Several universities have already embarked on this platform, but long-term, large-scale MOOCs will significantly alter the landscape of education as we know it. There is also a strong belief that online education is becoming part of mainstream education.

The fact that online learning allows greater access and convenience, should spur greater demand for it especially among working adults. Online education offers an excellent opportunity for working adults to gain access to their courses any time. This interactive learning allows options to discuss, view and exchange ideas and opinions.

In today's digital age, it is no surprise to hear its growing popularity to the extent that experts believe online learning is even more effective than traditional classroom training. While the demand for online learning is impressive a large percentage is confined to full-time students in higher education. However there is room for growth outside academic sectors especially in the corporate sector including among small-medium enterprises. This is especially so when the economic landscape continues to shift towards more intangible, knowledge-based sectors.

One of the consequences however is that roles will require higher knowledge input including know-how and education. Application or interpretation skills have also become critical factors to sustain competitiveness. Given the resources of time and convenience, it makes sense to make the best use of technology to gain additional skills and know-how.

A recent Financial Times report predicts such a trend in the audit business. This comes as a result of disruptions in work flow, automation, and introduction of artificial intelligence which will shape the future of audit.

However, there are challenges.

For online learning to be available, access to the Internet is a must, and given the inadequacy of digital infrastructures in remote parts of the country, access remains a challenge. Equally important is the adaptability of learning styles towards online courses, as learning in isolation may not be practical for a working adult.

There is a general agreement that e-learning technologies will continue to evolve and become much more accessible and affordable while the applications will become more interactive through mobile devices, empowering the younger workforce to construct their own meaning and digital identity.

MOOCs will continue to influence the e-learning landscape by entering into employers' markets as well. There is also the likelihood of the introduction of self-learning and assessment for working populations. Instructional styles have already been shaped and shifted to student-centred methods that facilitate collaboration, participation and interactivity.

Improvements in technology appear to provide an unprecedented opportunity to improve learning and teaching within the higher education system. No doubt such disruptions have given unprecedented opportunity but more importantly, a proposition to bridge the social divide.

Tay Kay Luan was the former Chief Executive Officer of the Asian Institute of Chartered Bankers (AICB). .